YGKZ ransomware restricts access to personal files on a computer
YGKZ ransomware is the 281st version of STOP/DJVU file-encrypting virus. After being launched on the system, it starts encrypting all files on it using RSA algorithm, adding .ygkz extensions to original file names on its way. For example, a file originally called 1.png becomes 1.png.ygkz. Additionally, the virus drops _readme.txt ransom note into every scanned folder. This note contains a message from the malware developers who claim they can decrypt all files for a ransom ranging from $490-$980 in Bitcoin. If the victim is interested in paying it, one can contact the criminals via two given emails – helpmanager@airmail.cc and helpteam@mail.ch (new one).
YGKZ ransomware drags another malware into the system alongside it – AZORULT, which is an infamous password-stealing Trojan. It is crucial to delete this virus as soon as possible as it can steal information such as browser-stored data, including login credentials, banking details, cryptocurrency and more. Speaking of other ransomware damage, it adds a list of domains to block into Windows HOSTS file, deletes Volume Shadow Copies and performs other illegal activities on the computer. To party obfuscate its activities, the virus displays a fake Windows Update screen (updatewin.exe process).
Criminals demand money: contents of the ransom note
The ransomware that infected your computer was developed by cybercriminals for only one purpose – virtual extortion. To explain the purpose of the attack, YGKZ ransomware creates and saves _readme.txt in every infected data folder. This note holds a brief message that explains all files including pictures, databases, documents and other important files were encrypted with 'strongest encryption algorithm' and that the only method to recover files is to pay a ransom for cybercriminals.
The attackers even suggest decrypting one .ygkz file for free. However, this file should be small and not contain valuable information (the criminals are afraid that you will try to decrypt the most valuable file and avoid paying for full data decryption altogether).
The note also mentions the price of the ransom. According to it, the victim can get a 50% discount if one contacts the attackers within 72 hours, which guarantees decryption tools for $490. If the victim delays, the ransom price will be $980.
The note includes a new email address never seen in previous STOP/DJVU versions – helpteam@mail.ch, and an old one, helpmanager@airmail.cc.
We as cybersecurity experts do not recommend paying the ransom at all. First, it is not a good practice that doesn't guarantee file decryption, second, if you pay, you help the cybercrime industry. Third, paying a ransom might be illegal in certain countries.
The primary thing you should do now to secure your computer is to remove YGKZ ransomware virus along with AZORULT Trojan using malware removal software of your choice. Additionally, we recommend scanning with RESTORO to repair virus damage on Windows OS files.
Scan your system for FREE to detect security, hardware and stability issues. You can use the scan results and try to remove threats manually, or you can choose to get the full version of software to fix detected issues and repair virus damage to Windows OS system files automatically. Includes Avira spyware/malware detection & removal engine.
Name
YGKZ Ransomware Virus
Type
Ransomware; Crypto-malware; Virtual Extortion Virus
Family
STOP/DJVU
Version
281st
Extension
.ygkz
Damage
The virus uses RSA algorithm to encrypt files stored on the infected computer, then installs information-grabbing Trojan; deletes Volume Shadow Copies; Adds a list of domains to Windows HOSTS file, making them inaccessible to the victim
Ransom note
_readme.txt
Ransom demand
$490-$980 in Bitcoin
Distribution
Typically hides in various torrent downloads, typically software cracks and keygens or tools like KMSPico
Detection names
Trojan:Win32/Glupteba (Microsoft), Glupteba.Backdoor.Bruteforce.DDS (Malwarebytes), TR/AD.InstaBot.ysgps (Avira), Gen:Variant.Midie.79167 (B)(Emsisoft), see all detection name variations on VirusTotal
Removal
Remove ransomware and related malware using security software of your choice. Then, run a scan with

RESTORO

to repair virus damage on Windows OS files.
Typical ransomware infection vectors
YGKZ ransomware is distributed in the same way as prior STOP/DJVU versions (including PLAM, COSD, OMFL, WBXD and others). The infection mainly hides in illegal torrents and untrustworthy downloads. Most of the time, victims download it in a form of a software crack or keygen, which upon execution downloads and runs the ransomware and associated files (such as updatewin.exe fake screen).
Some victims have reported downloading it among Adobe Photoshop or video editing software torrents that included software license cracking tools. We'd like to remind you that such downloads are ALWAYS dangerous, and most of the time include specific extras that do damage to your computer or your privacy. That said, it's best to stay away from unconfirmed software download sources and choose their official developers' websites only.
Cybercriminals know that infecting computers via such downloads has a high success rate; not only many computer users look for such files online, but they also tend to ignore antivirus' warnings about potential maliciousness of such files.
Ransomware-type viruses are also distributed via malicious email spam. In such scenario, criminals compose convincing messages asking the victim to open attached file. These emails frequently include well-known company logos to deceive the victim that the original sender of the email is trustworthy. Lately, popular scam schemes include usage of 'track parcel delivery' topic, because more users shop online during the COVID-19 epidemic.
Our recommendation is to stay away from emails you did not wait or expect to receive. Do not let your curiosity trick you – many people get tricked by that 'who's writing me, what did I miss, I need to check this' feeling which forces you to open the email or attachments without thinking. Additionally, even if the sender's email seems legitimate, it can be spoofed. In other words, it can be made to display a different sender's address than the actual one. You can learn how to identify spoofed address here.
Another well-known technique to spread malware as well as various spyware is fake Adobe Flash player or Java update pop-ups online. These installers will drag unwanted extras to your computer. If you believe that you need an update, please download it from official sources only to avoid infection like YGKZ virus.
Remove YGKZ ransomware virus with ease and recover encrypted data
You can remove YGKZ ransomware virus using professional guidelines provided below. Make sure you update your security software before scanning the system first. You will need to boot your computer in Safe Mode with Networking to eliminate malware without interruptions – the guidelines are provided as well. Afterward, we recommend scanning with RESTORO to eliminate malware remains (if any) and repair virus damage on Windows OS files.
Once YGKZ ransomware removal is complete, you need to take steps to report cybercrime incident (see references below) to a proper institution in your country. Next, we strongly recommend using available tools for file decryption/repair. Finally, do not forget to change your passwords for accounts saved in browser, and, if you have bank card data saved in browsers as well, inform your bank about possible theft of data.
OUR GEEKS RECOMMEND
Our team recommends a two-step rescue plan to remove ransomware and other remaining malware from your computer, plus repair caused virus damage to the system:
GeeksAdvice.com editors select recommended products based on their effectiveness. We may earn a commission from affiliate links, at no additional cost to you. Learn more.
YGKZ ransomware virus Removal Guidelines
Method 1. Enter Safe Mode with Networking
Step 1. Start Windows in Safe Mode with Networking
Before you try to remove YGKZ ransomware virus virus, you must start your computer in Safe Mode with Networking. Below, we provide the easiest ways to boot PC in the said mode, but you can find additional ones in this in-depth tutorial on our website – How to Start Windows in Safe Mode. Also, see a video tutorial on how to do it:
Instructions for Windows XP/Vista/7 users
First of all, turn off your PC. Then press the

Power

button to start it again and instantly start pressing

F8

button on your keyboard repeatedly in 1-second intervals. This launches the

Advanced Boot Options

menu.
Use arrow keys on the keyboard to navigate down to Safe Mode with Networking

option

and press Enter.

Instructions for Windows 8/8.1/10/11 users
Open

Windows Start menu

, then press down the

Power

button. On your keyboard, press down and hold the

Shift

key, and then select

Restart

option.
This will take you to

Windows Troubleshoot

screen. Choose

Troubleshoot

>

Advanced Options

>

Startup Settings

>

Restart.

 Tip: If you can't find

Startup Settings

, click

See more recovery options

.
In

Startup Settings

, press the right key between

F1-F9

to enter

Safe Mode with Networking

. In this case, it is the 

F5

key.
Step 2. Remove files associated with the virus
Now, you can search for and remove YGKZ ransomware virus files. It is very hard to identify files and registry keys that belong to the ransomware virus, Besides, malware creators tend to rename and change them repeatedly. Therefore, the easiest way to uninstall such type of a computer virus is to use a reliable security program such as INTEGO Antivirus, which also includes data recovery software. For virus damage repair, consider using RESTORO.
Special Offer
RESTORO is a unique PC Repair Tool which comes with an in-built Avira scan engine to detect and remove spyware/malware threats and uses a patented technology to repair virus damage. The software can repair damaged, missing or malfunctioning Windows OS files, corrupted DLLs, and more. The free version offers a scan that detects issues. To fix them, license key for the full software version must be purchased.
Method 2. Use System Restore
In order to use System Restore, you must have a system restore point, created either manually or automatically.
Step 1. Boot Windows in Safe Mode with Command Prompt
Instructions for Windows XP/Vista/7 users
Shut down your PC. Start it again by pressing the

Power

button and instantly start pressing

F8

button on your keyboard repeatedly in 1-second intervals. You will see

Advanced Boot Options

menu.
Using arrow keys on the keyboard, navigate down to

Safe Mode with Command Prompt

option and press Enter.

Instructions for Windows 8/8.1/10/11 users
Launch

Windows Start menu

, then click the

Power

button. On your keyboard, press down and hold the

Shift

key, and then choose

Restart

option with the mouse cursor.
This will take you to

Windows Troubleshoot

screen. Choose

Troubleshoot

>

Advanced Options

>

Startup Settings

>

Restart.

Tip: If you can't find Startup Settings, click

See more recovery options

.
In

Startup Settings

, press the right key between F1-F9 to enter

Safe Mode with Command Prompt

. In this case, press

F6

key.
Step 2. Start System Restore process
Wait until system loads and command prompt shows up.
Type cd restore and press

Enter,

then type rstrui.exe and press

Enter.

Or you can just type %systemroot%system32restorerstrui.exe in command prompt and hit Enter.

This launches

System Restore

window. Click

Next

and then choose a System Restore point created in the past. Choose one that was created before ransomware infection.
Click

Yes

to begin the system restoration process.
After restoring the system, we recommend scanning the system with antivirus or anti-malware software. In most cases, there won't be any malware remains, but it never hurts to double-check. In addition, we highly recommend checking ransomware prevention guidelines provided by our experts in order to protect your PC against similar viruses in the future.
Alternative software recommendations
Malwarebytes Anti-Malware
Removing spyware and malware is one step towards cybersecurity. To protect yourself against ever-evolving threats, we strongly recommend purchasing a Premium version of Malwarebytes Anti-Malware, which provides security based on artificial intelligence and machine learning. Includes ransomware protection. See pricing options and protect yourself now.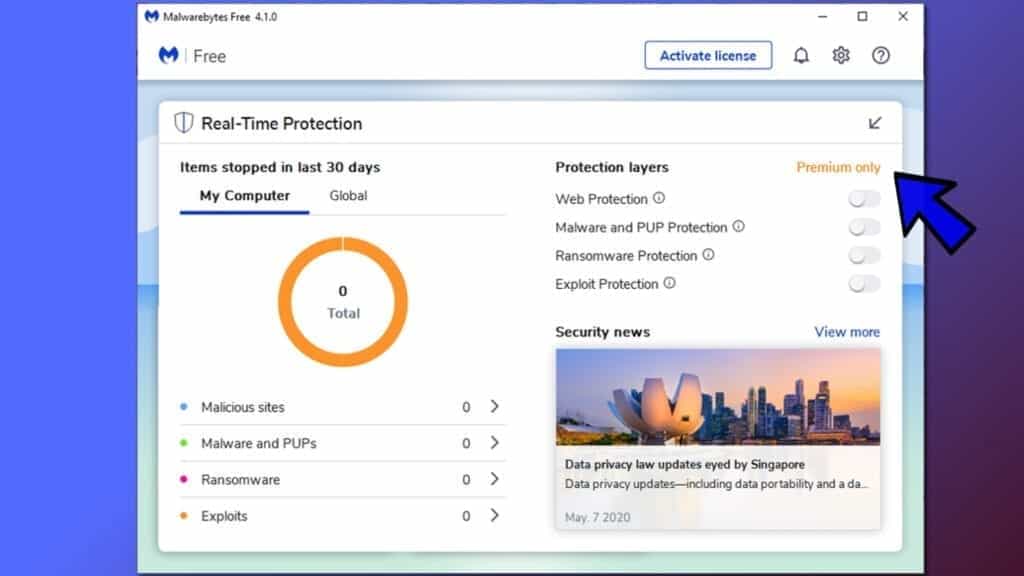 System Mechanic Ultimate Defense
If you're looking for an all-in-one system maintenance suite that has 7 core components providing powerful real-time protection, on-demand malware removal, system optimization, data recovery, password manager, online privacy protection and secure driver wiping technology. Therefore, due to its wide-range of capabilities, System Mechanic Ultimate Defense deserves Geek's Advice approval. Get it now for 50% off. You may also be interested in its full review.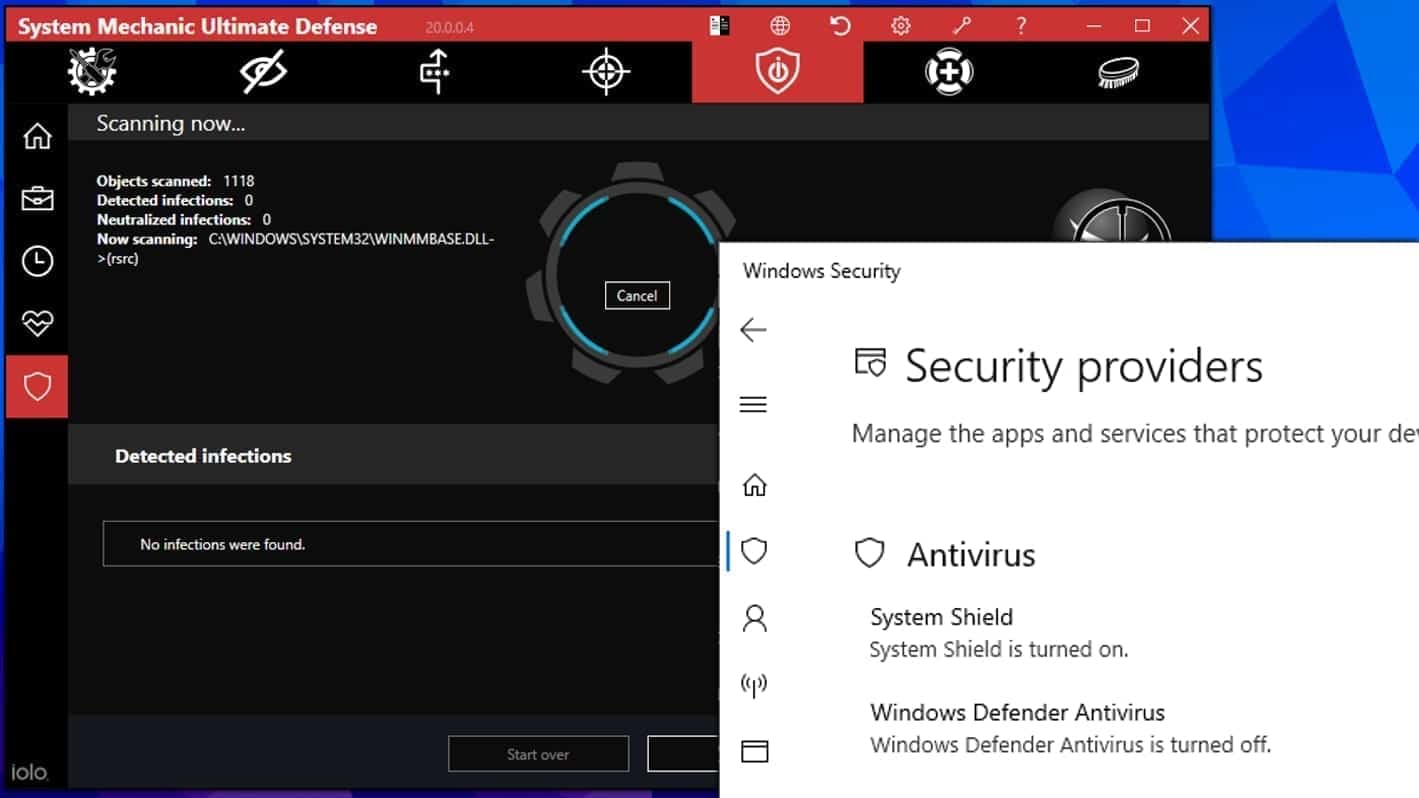 Disclaimer. This site includes affiliate links. We may earn a small commission by recommending certain products, at no additional cost for you. We only choose quality software and services to recommend.
Decrypt YGKZ files
Fix and open large YGKZ files easily:
It is reported that STOP/DJVU ransomware versions encrypt only the beginning 150 KB of each file to ensure that the virus manages to affect all files on the system. In some cases, the malicious program might skip some files at all. That said, we recommend testing this method on several big (>1GB) files first.
Create a copy of encrypted file to a separate folder using Copy > Paste commands.
Now, right-click the created copy and choose Rename. Select the YGKZ extension and delete it. Press Enter to save changes.
In the prompt asking whether you want to make the changes as file might become unusable, click OK.
Try opening the file.
STOP/DJVU decryption tool usage guide
STOP/DJVU ransomware versions are grouped into old and new variants. YGKZ ransomware virus is considered the new STOP/DJVU variant, just like NQHD, ZAQI, YBER, VFGJ, FHKF, MAAK, QQQW (find full list here). This means full data decryption is now possible only if you have been affected by offline encryption key. To decrypt your files, you will have to download Emsisoft Decryptor for STOP DJVU, a tool created and maintained by a genius security researcher Michael Gillespie.
Note! Please do not spam the security researcher with questions whether he can recover your files encrypted with online key - it is not possible.
In order to test the tool and see if it can decrypt YGKZ files, follow the given tutorial.
Download the decryption tool from Emsisoft.
Click the little arrow next to your download and choose Show in Folder.

Now, right-click the file and choose Run as Administrator. If asked, enter administrator's password.

In UAC window, click Yes.
Click Yes to agree to software terms in both windows.

The tool will automatically include C:// disk as a location to decrypt. The file recovery tool will prepopulate the locations to scan, including connected data storage drives or network drives. Click Add folder if you wish to add additional locations.
In Options tab, you can choose to keep encrypted file copies. We recommend leaving this option selected, especially if you do not know if the decryption tool will work.

Click Decrypt to start restoring YGKZ files. You will see the progress in the Results tab. Here, you can see messages from the tool, such as whether the decryption procedure is successful, or you need to wait for an update.
You might also be informed that online key was used to encrypt your files. In such case, the decryption tool won't work for you, and the only way to recover your files is to use a data backup.

Meanings of decryptor's messages
The YGKZ decryption tool might display several different messages after failed attempt to restore your files. You might receive one of the following messages:
Error: Unable to decrypt file with ID: [example ID]
This message typically means that there is no corresponding decryption key in the decryptor's database.
No key for New Variant online ID: [example ID]
Notice: this ID appears to be an online ID, decryption is impossible
This message informs that your files were encrypted with online key, meaning no one else has the same encryption/decryption key pair, therefore data recovery without paying the criminals is impossible.
Result: No key for new variant offline ID: [example ID]
This ID appears to be an offline ID. Decryption may be possible in the future.
If you were informed that an offline key was used, but files could not be restored, it means that the offline decryption key isn't available yet. However, receiving this message is extremely good news, meaning that it might be possible to restore your YGKZ extension files in the future. It can take a few months until the decryption key gets found and uploaded to the decryptor. We recommend you to follow updates regarding the decryptable DJVU versions here. We strongly recommend backing up your encrypted data and waiting.
Report Internet crime to legal departments
Victims of YGKZ ransomware virus should report the Internet crime incident to the official government fraud and scam website according to their country:
If you can't find an authority corresponding to your location on this list, we recommend using any search engine to look up "[your country name] report cyber crime". This should lead you to the right authority website. We also recommend staying away from third-party crime report services that are often paid. It costs nothing to report Internet crime to official authorities.
Another recommendation is to contact your country's or region's federal police or communications authority.
Frequently Asked Questions
✓ How can I open .YGKZ files?
You can only open YGKZ files if you have the decryption key, or if you were affected by offline encryption type.
✓ How do I know if my files were encrypted with offline or online encryption?
To figure out whether you were affected by offline encryption, please go to C:/SystemID/PersonalID.txt and see if the string inside of it ends in t1. You can also try using Emsisoft Decryptor for STOP/DJVU.
✓ My files contain very important information (family memories). Every tool I used says it is impossible to decrypt. What should I do?
Please follow the guidances provided by the official YGKZ decryption tools and believe what they say. If they say it is impossible to decrypt, it really is so. There is no magic tool or human capable of decrypting your files hiding somewhere. Encryption is a technique created to be nearly impossible to decrypt without a special private key (held by the criminals).
✓ I am afraid virus is still in my computer system. What should I do?
We advise scanning with anti-virus, anti-malware, malware removal tools or software like RESTORO to eliminate virus damage on the system. If you do not trust using a single tool, try running one after another. However, we do not recommend keeping several security programs on a computer at once as they can interfere with each other's work.
✓ I saw several Youtube videos suggesting secret decryption tools. Can I trust them?
Beware of fake YGKZ decryption tools circulating around the web. Cyber criminals are uploading them to various shady websites, also might be promoting them via suspicious Youtube videos. These programs can infect your computer even more heavily (Trojans, miners, etc.). We suggest being extremely cautious around the web. If there will be an official STOP/DJVU decryption tool available, it will be widely discussed in public media.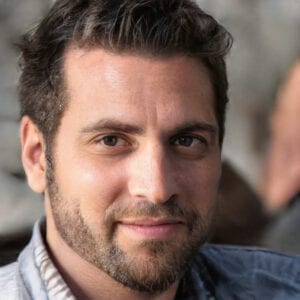 Norbert Webb is the head of Geek's Advice team. He is the chief editor of the website who controls the quality of content published. The man also loves reading cybersecurity news, testing new software and sharing his insights on them. Norbert says that following his passion for information technology was one of the best decisions he has ever made. "I don't feel like working while I'm doing something I love." However, the geek has other interests, such as snowboarding and traveling.