Error code: 0x80070002 occurs after failed Windows update
Error code: 0x80070002 on Windows indicates a failed attempt to search and install the latest Windows updates. The error message states that error occurred while checking for new updates for the computer and that the operating system faced an unknown error. As a result, attempts to install the latest updates will be unsuccessful. Luckily, the error is not that serious, and anyone can learn how to fix 0x80070002 on Windows 7/8/8.1/10 by following steps prepared by our experts.
The error may occur after an attempt to install Windows update. Many users have faced this error after KB4338822, KB4462919, KB4464218, KB4462919, and KB4483234. The installation might fail and be reversed, or the computer might get rebooted. In other words, it doesn't matter how hard you try to install the update, and it just wouldn't work out. However, there are some useful techniques that you should follow carefully. If you do so, the issue will be resolved, and you won't encounter Error code: 80070002 or 80070002 on Windows when attempting to install updates.
Ways to fix 0x80070002 on Windows
1 Method. Use Windows Update Troubleshooter
Troubleshooters are fun because they can look for the cause of the problem and bring it up to you. Although they do not always work wonders, we find them quite useful and time-saving. Here's how the troubleshooter can help you to fix 80070002 or 80070003:
 Open Windows Start menu and type troubleshoot in Windows search bar. Launch the matching result, which opens Settings > Troubleshoot window.
Here, click on the Windows Update option. Then click on Run the troubleshooter button which appears on the screen.
Now, follow the instructions the troubleshooter provides. Choose either Skip this fix or Apply this fix.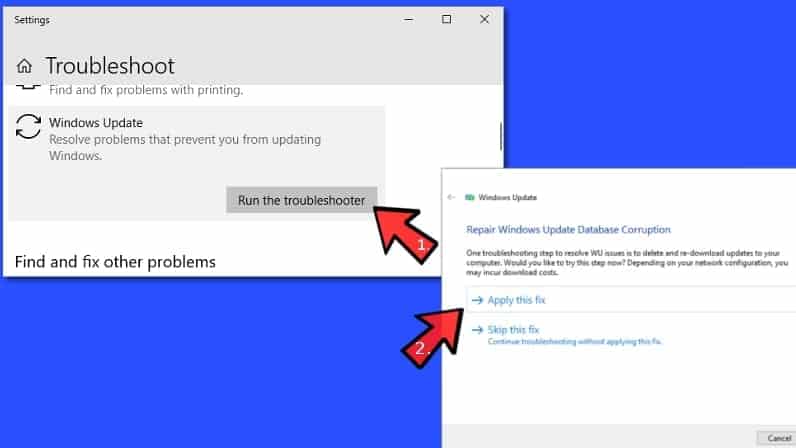 2 Method. Check if Date & Time settings are correct
Experts know that many Windows errors, including 0x80070002 and 0x80070003, can be caused by incorrect Date & Time settings. Although it seems there is no connection between these errors and time settings, believe us, there is. Windows update service can't function properly if time settings are off, so make sure you fix this issue.
In Windows Start menu, use search to find Date & Time settings.
First of all, check if the Set Time and Time Zone automatically options are toggled on. With these options toggled on, your computer should pick and set the correct time automatically. If it doesn't, you will have to select the time zone and set the time manually. Instructions on how to do it are provided in the next step.
To control these settings manually, turn off Select time automatically & Set time zone automatically options. Then click Change button below Change date and time. Here, set the correct time and click Change again.
Restart your PC before trying to update Windows.
3 Method. Scan and fix corrupted system files
It is yet another easy method that may fix 0x80070002 Windows update error for you. All it takes is to perform two simple commands using the Command Prompt (Admin).
Open the Command Prompt as Administrator – type cmd  in Windows search, right-click it > Run as Administrator. Click Yes in UAC prompt.
Now, type the given command and press Enter: DISM.exe /Online /Cleanup-image /Restorehealth
Wait until the process is finished.
Type sfc /scannow and hit Enter.
Wait until the process is finished. If it says that the procedure finished successfully, restart your PC and try to install the update. If it says that some files were corrupted and could not be repaired, you will need to delete them manually. Follow instructions in Method 4 to do it.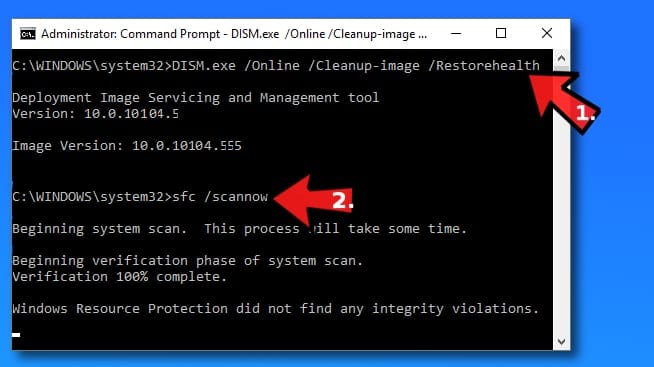 4 Method. Delete corrupted Windows update files
Press Windows key + R and type services.msc. Hit OK or Enter.
Find a service called Windows Update. Right-click it and choose Stop option.
Now, you will need to delete the SoftwareDistribution folder, which is located in C:\Windows. Right-click the SoftwareDistribution folder and Delete it. If you do not want to delete it, you can Rename it, for instance, to SoftwareDistributionX.
Finally, follow steps 1-2, but when you right-click on Windows update service, choose Start option.
Restart your PC and see if 0x80070002 occurs when trying to install updates.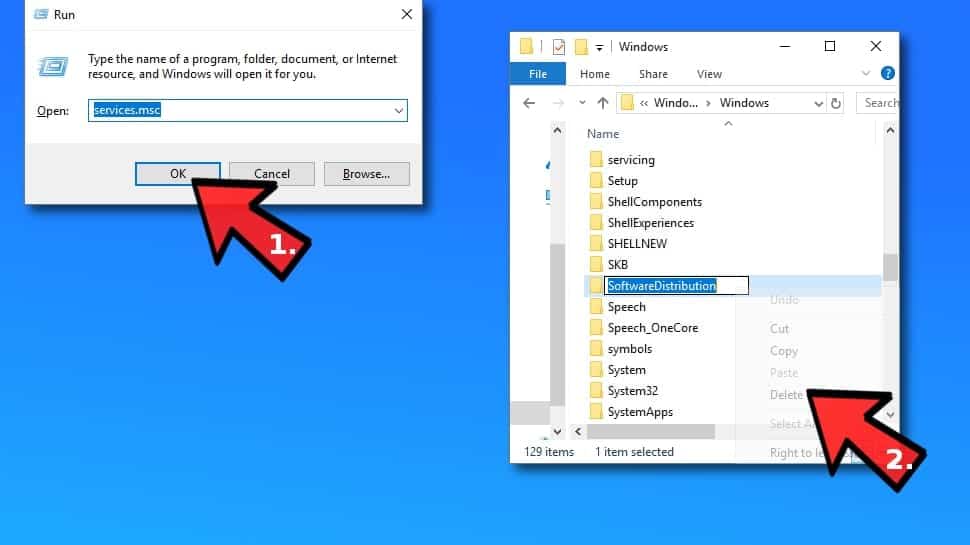 We hope you found these instructions useful. In case you found other solution for the error 80070002, please share it with others in the comments section below.
Norbert Webb is the head of Geek's Advice team. He is the chief editor of the website who controls the quality of content published. The man also loves reading cybersecurity news, testing new software and sharing his insights on them. Norbert says that following his passion for information technology was one of the best decisions he has ever made. "I don't feel like working while I'm doing something I love." However, the geek has other interests, such as snowboarding and traveling.