Search.fastformfindertab.com hijacks new tab page settings
Search.fastformfindertab.com (by Polarity Technologies, Ltd.) is a browser hijacker that changes browser's default search engine, start page and possibly new tab page to a search.fastformfindertab.com. Moreover, this annoying program routes all your searches through query.fastformfindertab.com. Your browser keeps forcing you to visit these URLs because it has a potentially unwanted program (PUP) installed on it, namely Fast Form Finder.
Once installed on user's browser, the Fast Form Finder virus changes browser's settings and sets Search.fastformfindertab.com as default homepage. This search engine first sends the query to query.fastformfindertab.com, which then leads to search.yahoo.com search results. If you are using Google Chrome and Google has been your default search engine and homepage, such redirects can annoy you. Typically, users start thinking they have installed Yahoo redirect virus.
Activity of the browser hijacker
The Fast Form Finder is a browser extension that hardly adds any value to browsing experience. It simply collects rather useful data and generates revenue for its developers. In other words, users should not consider keeping it on their computers as it simply causes redirects and slows down the browsing experience.
The primary aim of Search.fastformfindertab.com is to collect non-personally identifiable data. However, it might collect data such as your IP address as well. It tracks your search queries, clicks, browsing history, and similar data to use it for delivery of targeted ads. Cited from the hijacker developer's official website, "To help advertisers and publishers connect with you to offer relevant advertising in their apps and websites". As you can see, data collected through the hijacker can be shared with third-parties, which is not very beneficial to you as an user, especially if you value your privacy.
Considering that this browser extension does nothing but changes browser's settings to re-route you to Yahoo search results only to start collecting information about your browsing habits, and also serve you more ads, we definitely recommend you to remove Search.fastformfindertab.com redirect virus from your computer. You can use the simple instructions provided at the end of this article.
How did you install Fast Form Finder?
Potentially unwanted programs such as Fast Form Finder tend to travel in software bundles. For example, you could have downloaded it alongside a download manager or a free game. To be precise, you had to choose default installation option, which often includes agreements to install any advertised partner software.
In the future, be more attentive and instead opt for Custom installation option, which allows you to customize elements of your download and refuse to install partner software. Otherwise, you might clutter your computer with potentially unwanted programs in no time.
Another scenario could be that you have installed another freeware program and received an advertisement to install this program as well. You may have also been browsing through ad-filled websites that trigger pop-ups on screen, such as Kissmanga or Kissanime or similar. An example of such advertisement is provided below.
Remove Search.fastformfindertab.com from your browsers easily
The good thing is that you can remove Search.fastformfindertab.com virus very easily. It is not a malicious program and functions as a simple browser add-on, so you can delete it in minutes. However, you might need to erase it from several browsers manually, which can add-up in removal time. If you're in a rush, you can consider using anti-spyware or anti-malware programs to help you with this task.
If you have decided to opt for manual Search.fastformfindertab.com removal, simply follow the guidelines provided below.
Search.fastformfindertab.com Removal Tutorial
To remove the unwanted program from your computer, use these instructions below to uninstall associated programs or apps from your Windows or Mac computer. Then scroll down for instructions how to clean each affected web browser individually.
Remove Search.fastformfindertab.com from Windows
Windows 10/8.1/8 users
Click on the Windows logo to open Windows menu. In search, type control panel and select the matching result. Then go to Programs and Features.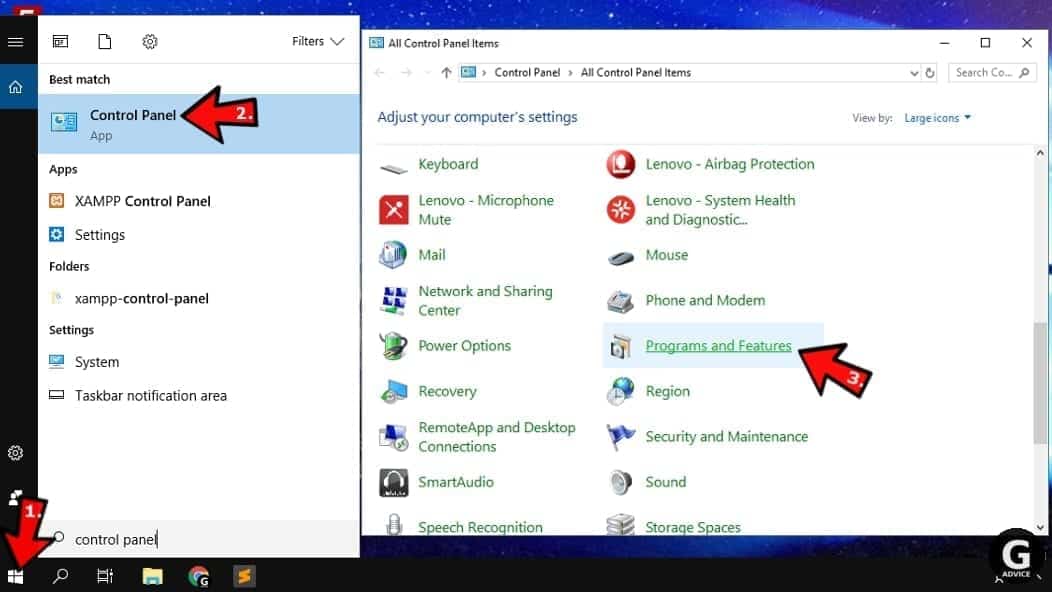 Windows 7 users
First, open Windows menu by clicking on the icon in the lower left corner of the screen. Then go to Control Panel and find section called Programs. Click on the Uninstall a program option under it.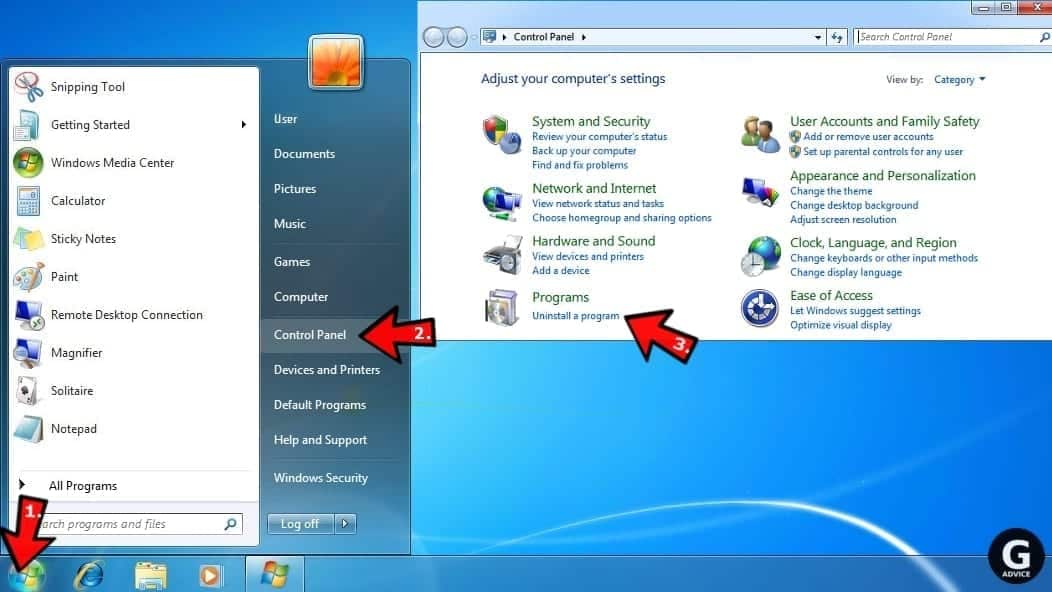 Windows XP users
In Windows XP, click Start > Control Panel > Add or Remove Programs.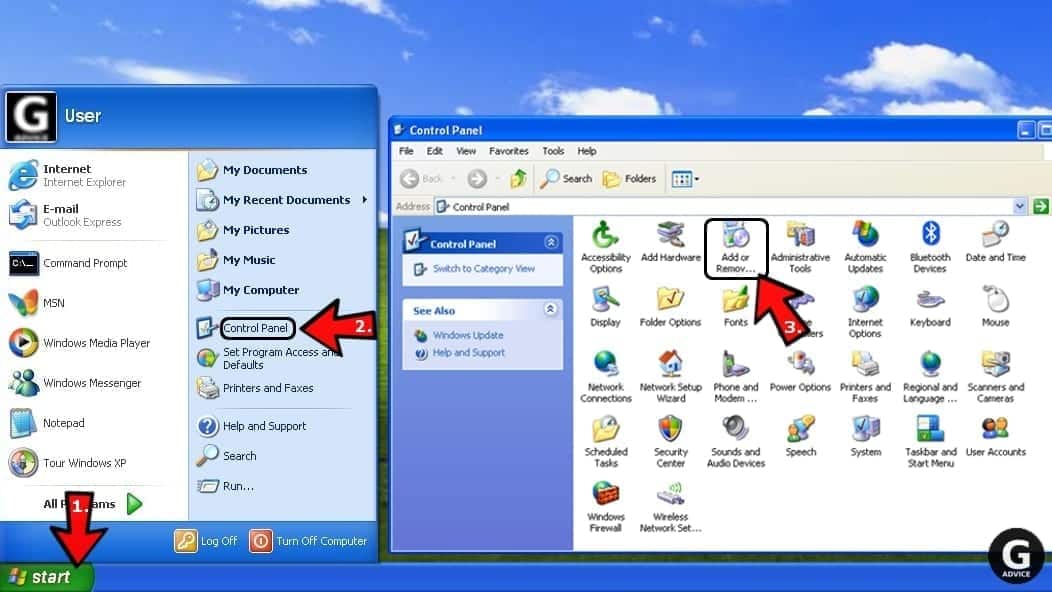 Uninstall unwanted programs
Once in Programs and Features, look through the list of installed programs. You can click on Installed on tab to sort the programs by their installation date.
Right-click on suspicious programs you can't remember installing and choose Uninstall. Follow instructions provided by the Uninstall Wizard, click Next and finally Finish to uninstall the unwanted program from your PC.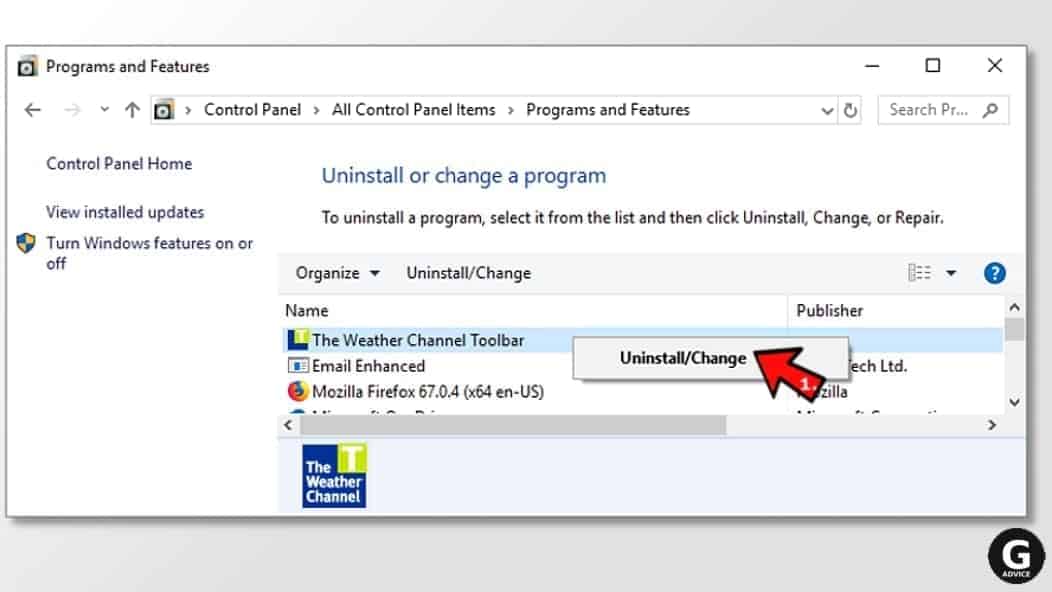 Remove Search.fastformfindertab.com from Mac
Click on Finder.
Go to Applications folder.
Look for suspicious applications you can't remember installing. Right-click them and select Move to Trash.

After moving all suspicious apps to Trash, right-click the Trash bin in Mac's Dock and select Empty Trash.
Remove Search.fastformfindertab.com from Google Chrome
Remove suspicious Chrome extensions
Open Chrome and type chrome://extensions into address bar and press Enter.
Here, look for suspicious extensions, and Remove them.
Don't forget to confirm by pressing Remove in the confirmation pop-up.

Change Start Page settings
In Chrome address bar, type chrome://settings and press Enter.
Scroll down to the On startup section. Check for suspicious extensions controlling these settings, and Disable them.
Additionally, you can set browser to Open a specific page or set of pages via these settings. Simply choose this option, click Add a new page, enter your preferred URL (f.e. www.google.com) and press Add.
Change default search settings
In Chrome URL bar, type chrome://settings/searchEngines and press Enter. Make sure you type searchEngines, not searchengines. Additionally, you can go to chrome://settings and find Manage search engines option.
First, look at the list of search engines and find the one you want to set as default. Click the three dots next to it and select Make Default.
Finally, look through the list and eliminate suspicious entries. Right-click the three dots and select Remove from the list.
Reset Google Chrome browser
The final option is to reset Google Chrome. Type chrome://settings in the URL bar, press Enter  and then scroll down until you see Advanced option. Click it and scroll to the bottom of the settings.
Click Restore settings to their original defaults.
Click Restore settings to confirm.

Remove Search.fastformfindertab.com from Mozilla Firefox
Remove unwanted add-ons from Firefox
Open Firefox and type about:addons in the URL bar. Press Enter.
Now, click on Extensions (in the left section).
Click Remove next to every suspicious browser add-on that you can't remember installing.

Change Firefox Homepage
In Firefox address bar, type about:preferences and hit Enter.
Look at the left and click the Home tab.
Here, delete the suspicious URL and type or paste in the URL of a website you'd like to set as your homepage.

Alter preferences in Firefox
Type about:config in Firefox address bar and hit Enter.
Click I accept the risk! to continue.
Here, type in the URL which has taken over your browser without your knowledge. Right-click each value that includes it and choose Reset.

Reset Mozilla Firefox
In Firefox, type about:support in the address bar and press Enter.
Click on Refresh Firefox...
Click Refresh Firefox again to confirm.

Remove Search.fastformfindertab.com from Microsoft Edge
Remove suspicious extensions:
Open MS Edge browser and click on the three dots button in the top right corner, then click on Extensions.

Look through the list of installed extensions and find the ones you can't remember installing or simply suspicious-looking ones. Right-click on them and choose Uninstall. Then confirm by pressing Uninstall again.

Change MS Edge Start Page and default search engine:
Click on the three dots again and go to Settings. First, make sure that you choose to Open Microsoft Edge with A specific page or pages option. Then click the X next to suspicious URLs and type in the one you want to set as your homepage. Click the Save icon to confirm.

Click on the three dots > Settings. Scroll down and click on Show Advanced Settings. Then scroll down until you find Change search engine button. Click it. Here, select the search engine you prefer using and click Set as default.
Additionally, we recommend selecting and Removing suspicious search engines.

Clear browsing data:
Click on the three dots in the top right corner again and click on Settings. Find Clear browsing data section and click Choose what to clear button.
In the next window, select all options and click Clear.

Remove Search.fastformfindertab.com from Safari
Uninstall suspicious Safari extensions
Open Safari and click on Safari button in the top left corner. Select Preferences in the menu that appears on the screen.

Now, go to Extensions tab. Look at the left to see all installed extensions, click on suspicious ones and hit that Uninstall button as shown in the picture. Confirm your choice by clicking Uninstall again. Repeat until you get rid of all unwanted extensions.
Change Safari Homepage and default search engine
In Preferences, open the General tab. Here, check what URL is set as your homepage. Delete it and type in whatever URL you want to set as your Safari Start Page.
Next, go to the Search tab. Here, choose what Search engine you want to set as default.
Next, click on Manage websites... then Remove all... and then Done.

Reset Safari
Click on Safari > Clear History...
Then choose to clear All history and hit Clear History button to confirm.
Go to Safari > Preferences and then open Privacy tab. 
Click Manage Website Data... then Remove All. To finish, click Done.
Finally, clear Safari cache. In Safari Menu, click Develop > Clear Cache.

Remove Search.fastformfindertab.com from Internet Explorer
TIP: If you are still using IE, we strongly advise using Microsoft Edge or a different browser because Microsoft is no longer providing technical or security support for IE browser.
Remove suspicious extensions from IE
Now, go back to Toolbars and Extensions.
Below Show:, select All add-ons.
Right-click suspicious extensions and choose Disable, or, if available - Remove. 
If any pop-up appears, confirm your choice.
Tip: If you can't find any suspicious extensions, most likely you have uninstalled them via Programs and Features already. This mostly applies to IE browser.
Change default search provider and remove suspicious ones
Open Internet Explorer and click on the gear icon in the top right of the window.
Then select Manage Add-ons. 
Here, click on Search Providers tab.
Here, we recommend setting Bing, Google or another trusted and well-known search provider as default. To do it, right-click the provider and choose Set as default.
Now you can right-click suspicious search providers and choose Remove.


Change IE Home Page

In Internet Explorer, click the gear icon in the top left corner.
Choose Internet Options.
Change Home Page URL to whatever page you want to use as your homepage.
Click Apply.
Click OK.
Reset Internet Explorer
Click the gear icon in IE menu > Internet Options. Now click on Advanced tab.
Under Reset Internet Explorer settings, click Reset...
Click on the checkbox next to Delete personal settings.
Click Reset.
To finish, click Close.
Matt Corey is passionate about the latest tech news, gadgets and everything IT. Matt loves to criticize Windows and help people solve problems related to this operating system. When he's not tinkering around with new gadgets he orders, he enjoys skydiving, as it is his favorite way to clear his mind and relax.