You may not want to use Driver Tonic to update drivers
Driver Tonic (by PC Tonics, Inc) is a questionable driver update tool, which is known for its suspicious and not-so-honest promotion techniques. Many users who discover this program on their Windows computers start wondering whether it is a safe and useful program. It is essentially similar to programs like Win Tonic, Driver Support or Mac Auto Fixer. 
Driver Tonic is advertised as "advanced driver updater software" and "the best driver updater programmed to enhance the performance of your system." However, we doubt that these statements are trustworthy.
To begin with, we'd like to point out that it is a paid product, which costs $9.95/monthly or cheaper if you purchase the subscription for a longer period instantly. It also promises to include web protection and invalid registry scan with your purchase. 
However, it seems that the majority of users who ended up with this application on their windows cannot remember even looking for Driver Tonic download. Therefore, questions about its safety and distribution methods arise quickly.
If you came here because you remember installing and now cannot uninstall Driver Tonic or whether you are looking for information about its safety, continue reading the in-depth review below. We have also added a comprehensive removal guide at the end.
Test & Review
The installation process
We have decided to give Driver Tonic a go on a completely up-to-date and clean Windows system which one of our geeks uses daily. The first thing we noticed is an ad for Win Tonic. Annoying, to say at least. We declined this offer.
Interestingly, the next ad suggests installing Avast Antivirus. We decline this offer as well and hope to proceed to the installation of the actual product we requested. Finally, the installation starts and finishes quickly enough. Of course, we receive the first pop-up with a 20% discount offer if we decide to upgrade to a paid version.
The next thing that happens is Windows blocks dtn.exe process with a red User Account Control warning, saying that it was blocked for our protection. Doesn't look like a safe app to run at all.
The next thing we noticed is a complete computer slowdown. Whenever we try to click on Driver Tonic icon in the menu bar, it simply freezes. Again, very annoying.
Evaluation of the functionality
Once we manage to get this app up and running, it starts scanning the system. Surprise – once the Driver Tonic scan reaches 25% completion, we receive an ad urging us to upgrade to Pro version, otherwise, we'll be able to scan and fix only a quarter of the system and problems.
For an inexperienced computer user, it can be hard to decide, especially because we still do not know the system status.
The software may display pop-ups informing about outdated drivers, and you must be aware that some of them can be false-positives. Remember that you can always check and update your drivers for free via Windows Device Manager, and you definitely do not need to pay money to do that. However, if you find using automatic programs useful, make sure you choose reliable ones and download them from trustworthy online sources only.
Uninstall steps
We decided to remove Driver Tonic from the computer. In fact, we didn't have any problems with that. All we had to do was:
Go to Control Panel > Uninstall a program.
Select the program and choose to Uninstall it.
Click Yes.
VirusTotal report: Is Driver Tonic safe?
Checking Driver Tonic executive file on VirusTotal, online malware-detection and analysis tool, brought us quite interesting results. Analyzing them gave us a brief idea about the program.
Driver Tonic is recognized and detected by 4 security programs and mostly identified as a potentially unwanted application. Therefore, it cannot be called a virus as it does not carry out malicious tasks on the computer system.
However, as mentioned earlier, it might display quite dishonest pop-up messages that can influence your decision to buy the Pro version of the driver update tool. Therefore, the best way to keep yourself safe and sound is to keep this software away from your PC.
Threat Summary
| | |
| --- | --- |
| Name: | Driver Tonic |
| Developer: | PC Tonics, Inc |
| Related apps: | Win Toner, Quick Mac Care. Might install Ad Blocker Pro |
| Detection names: | Program.Unwanted.3915 (Dr.Web), Application.PCFixer (A) (Emsisoft), PUP.Optional.DriverTonic (Malwarebytes), Win32/GT32SupportGeeks.V Potentially Unwanted (ESET-NOD32) |
| Behavior: | Displays ads for premium product version; Might show false-positive detections. |
| Distribution: | Software bundling |
| Removal: | Manual or automatic |
Things to do if Driver Tonic won't uninstall
Driver Tonic removal can become a complicated task for inexperienced computer users. If you have a hard time uninstalling this quite useless app, check our tips below.
Before removing the program via Control Panel, open Task Manager (Ctrl+Alt+Del), select Driver Tonic, and click End Task. Then uninstall the program via Control panel.
Make sure you're logged in as administrator before removing the program.
If you can't uninstall the application in normal mode, try doing it in Safe Mode.
After uninstalling the applications, check your browsers for suspicious extensions. The driver updater could have installed Ad Blocker Pro for you, as it launches a guide on how to uninstall it after Driver Tonic removal.
Driver Tonic Removal Tutorial
To remove the unwanted program from your computer, use these instructions below to uninstall associated programs or apps from your Windows or Mac computer. Then scroll down for instructions how to clean each affected web browser individually.
Remove Driver Tonic from Windows
Windows 10/8.1/8 users
Click on the Windows logo to open Windows menu. In search, type control panel and select the matching result. Then go to Programs and Features.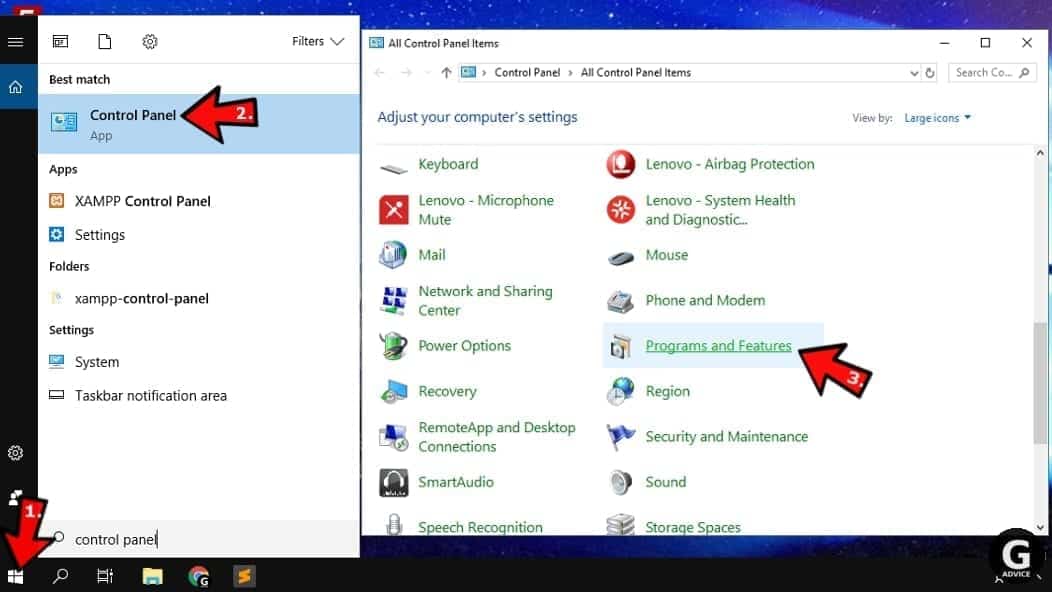 Windows 7 users
First, open Windows menu by clicking on the icon in the lower left corner of the screen. Then go to Control Panel and find section called Programs. Click on the Uninstall a program option under it.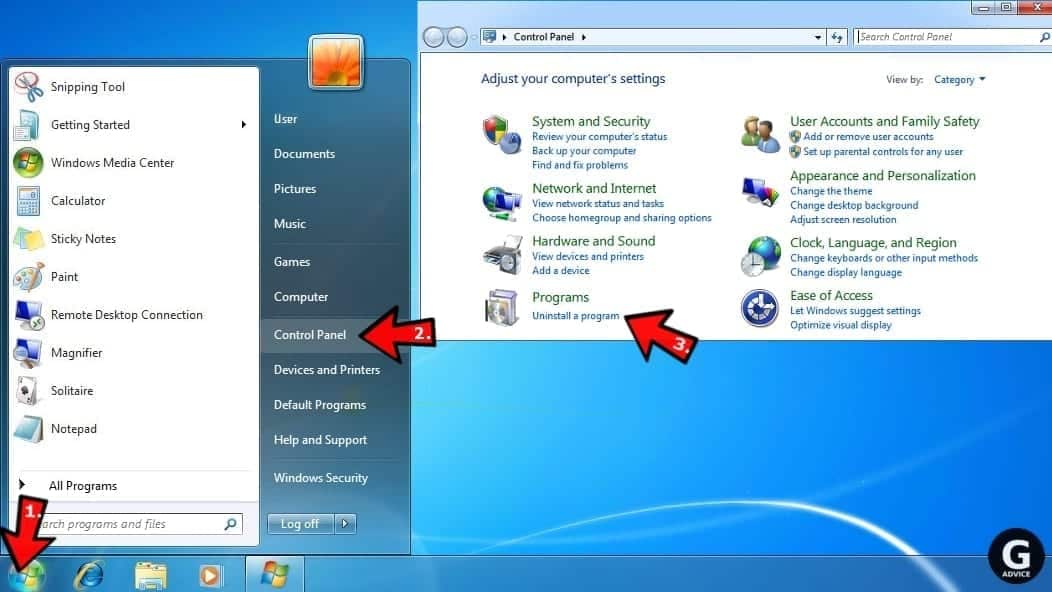 Windows XP users
In Windows XP, click Start > Control Panel > Add or Remove Programs.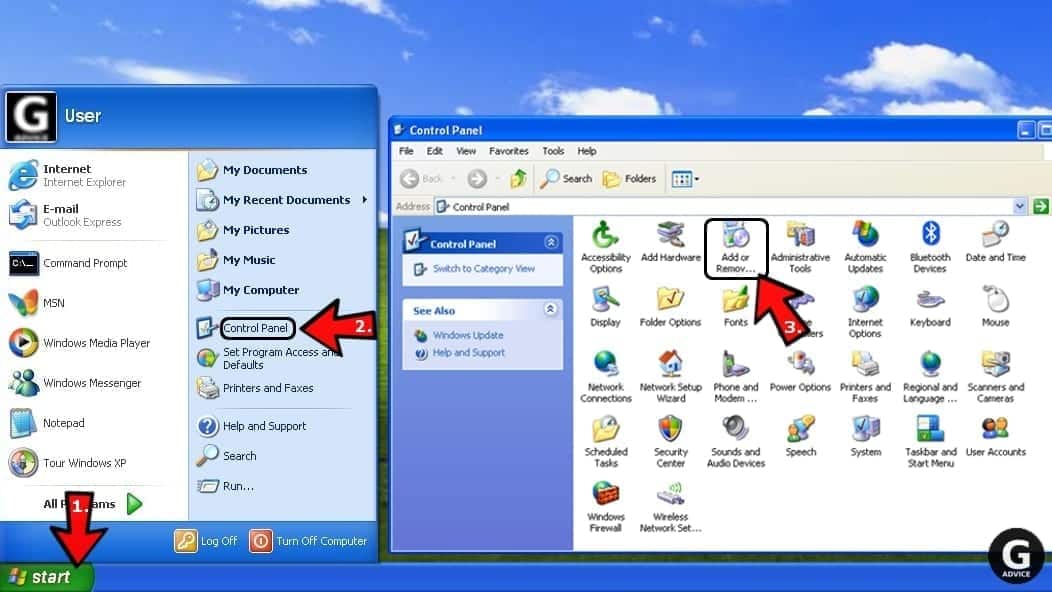 Uninstall unwanted programs
Once in Programs and Features, look through the list of installed programs. You can click on Installed on tab to sort the programs by their installation date.
Right-click on suspicious programs you can't remember installing and choose Uninstall. Follow instructions provided by the Uninstall Wizard, click Next and finally Finish to uninstall the unwanted program from your PC.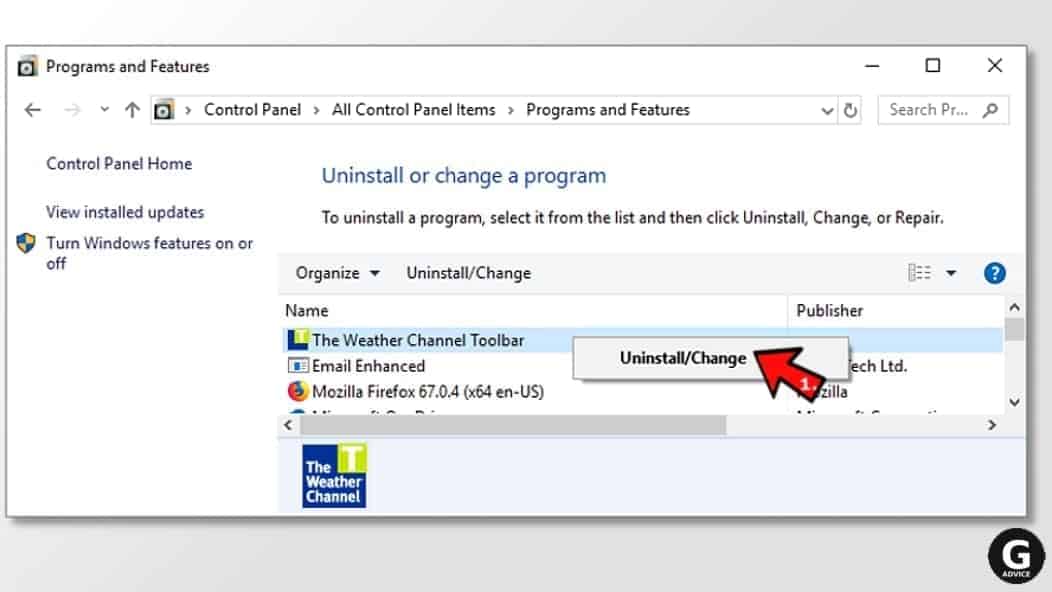 Remove Driver Tonic from Mac
Click on Finder.
Go to Applications folder.
Look for suspicious applications you can't remember installing. Right-click them and select Move to Trash.

After moving all suspicious apps to Trash, right-click the Trash bin in Mac's Dock and select Empty Trash.
Remove Driver Tonic from Google Chrome
Remove suspicious Chrome extensions
Open Chrome and type chrome://extensions into address bar and press Enter.
Here, look for suspicious extensions, and Remove them.
Don't forget to confirm by pressing Remove in the confirmation pop-up.

Change Start Page settings
In Chrome address bar, type chrome://settings and press Enter.
Scroll down to the On startup section. Check for suspicious extensions controlling these settings, and Disable them.
Additionally, you can set browser to Open a specific page or set of pages via these settings. Simply choose this option, click Add a new page, enter your preferred URL (f.e. www.google.com) and press Add.
Change default search settings
In Chrome URL bar, type chrome://settings/searchEngines and press Enter. Make sure you type searchEngines, not searchengines. Additionally, you can go to chrome://settings and find Manage search engines option.
First, look at the list of search engines and find the one you want to set as default. Click the three dots next to it and select Make Default.
Finally, look through the list and eliminate suspicious entries. Right-click the three dots and select Remove from the list.
Reset Google Chrome browser
The final option is to reset Google Chrome. Type chrome://settings in the URL bar, press Enter  and then scroll down until you see Advanced option. Click it and scroll to the bottom of the settings.
Click Restore settings to their original defaults.
Click Restore settings to confirm.

Remove Driver Tonic from Mozilla Firefox
Remove unwanted add-ons from Firefox
Open Firefox and type about:addons in the URL bar. Press Enter.
Now, click on Extensions (in the left section).
Click Remove next to every suspicious browser add-on that you can't remember installing.

Change Firefox Homepage
In Firefox address bar, type about:preferences and hit Enter.
Look at the left and click the Home tab.
Here, delete the suspicious URL and type or paste in the URL of a website you'd like to set as your homepage.

Alter preferences in Firefox
Type about:config in Firefox address bar and hit Enter.
Click I accept the risk! to continue.
Here, type in the URL which has taken over your browser without your knowledge. Right-click each value that includes it and choose Reset.

Reset Mozilla Firefox
In Firefox, type about:support in the address bar and press Enter.
Click on Refresh Firefox...
Click Refresh Firefox again to confirm.

Remove Driver Tonic from Microsoft Edge
Remove suspicious extensions:
Open MS Edge browser and click on the three dots button in the top right corner, then click on Extensions.

Look through the list of installed extensions and find the ones you can't remember installing or simply suspicious-looking ones. Right-click on them and choose Uninstall. Then confirm by pressing Uninstall again.

Change MS Edge Start Page and default search engine:
Click on the three dots again and go to Settings. First, make sure that you choose to Open Microsoft Edge with A specific page or pages option. Then click the X next to suspicious URLs and type in the one you want to set as your homepage. Click the Save icon to confirm.

Click on the three dots > Settings. Scroll down and click on Show Advanced Settings. Then scroll down until you find Change search engine button. Click it. Here, select the search engine you prefer using and click Set as default.
Additionally, we recommend selecting and Removing suspicious search engines.

Clear browsing data:
Click on the three dots in the top right corner again and click on Settings. Find Clear browsing data section and click Choose what to clear button.
In the next window, select all options and click Clear.

Remove Driver Tonic from Safari
Uninstall suspicious Safari extensions
Open Safari and click on Safari button in the top left corner. Select Preferences in the menu that appears on the screen.

Now, go to Extensions tab. Look at the left to see all installed extensions, click on suspicious ones and hit that Uninstall button as shown in the picture. Confirm your choice by clicking Uninstall again. Repeat until you get rid of all unwanted extensions.
Change Safari Homepage and default search engine
In Preferences, open the General tab. Here, check what URL is set as your homepage. Delete it and type in whatever URL you want to set as your Safari Start Page.
Next, go to the Search tab. Here, choose what Search engine you want to set as default.
Next, click on Manage websites... then Remove all... and then Done.

Reset Safari
Click on Safari > Clear History...
Then choose to clear All history and hit Clear History button to confirm.
Go to Safari > Preferences and then open Privacy tab. 
Click Manage Website Data... then Remove All. To finish, click Done.
Finally, clear Safari cache. In Safari Menu, click Develop > Clear Cache.

Remove Driver Tonic from Internet Explorer
TIP: If you are still using IE, we strongly advise using Microsoft Edge or a different browser because Microsoft is no longer providing technical or security support for IE browser.
Remove suspicious extensions from IE
Now, go back to Toolbars and Extensions.
Below Show:, select All add-ons.
Right-click suspicious extensions and choose Disable, or, if available - Remove. 
If any pop-up appears, confirm your choice.
Tip: If you can't find any suspicious extensions, most likely you have uninstalled them via Programs and Features already. This mostly applies to IE browser.
Change default search provider and remove suspicious ones
Open Internet Explorer and click on the gear icon in the top right of the window.
Then select Manage Add-ons. 
Here, click on Search Providers tab.
Here, we recommend setting Bing, Google or another trusted and well-known search provider as default. To do it, right-click the provider and choose Set as default.
Now you can right-click suspicious search providers and choose Remove.


Change IE Home Page

In Internet Explorer, click the gear icon in the top left corner.
Choose Internet Options.
Change Home Page URL to whatever page you want to use as your homepage.
Click Apply.
Click OK.
Reset Internet Explorer
Click the gear icon in IE menu > Internet Options. Now click on Advanced tab.
Under Reset Internet Explorer settings, click Reset...
Click on the checkbox next to Delete personal settings.
Click Reset.
To finish, click Close.
Norbert Webb is the head of Geek's Advice team. He is the chief editor of the website who controls the quality of content published. The man also loves reading cybersecurity news, testing new software and sharing his insights on them. Norbert says that following his passion for information technology was one of the best decisions he has ever made. "I don't feel like working while I'm doing something I love." However, the geek has other interests, such as snowboarding and traveling.