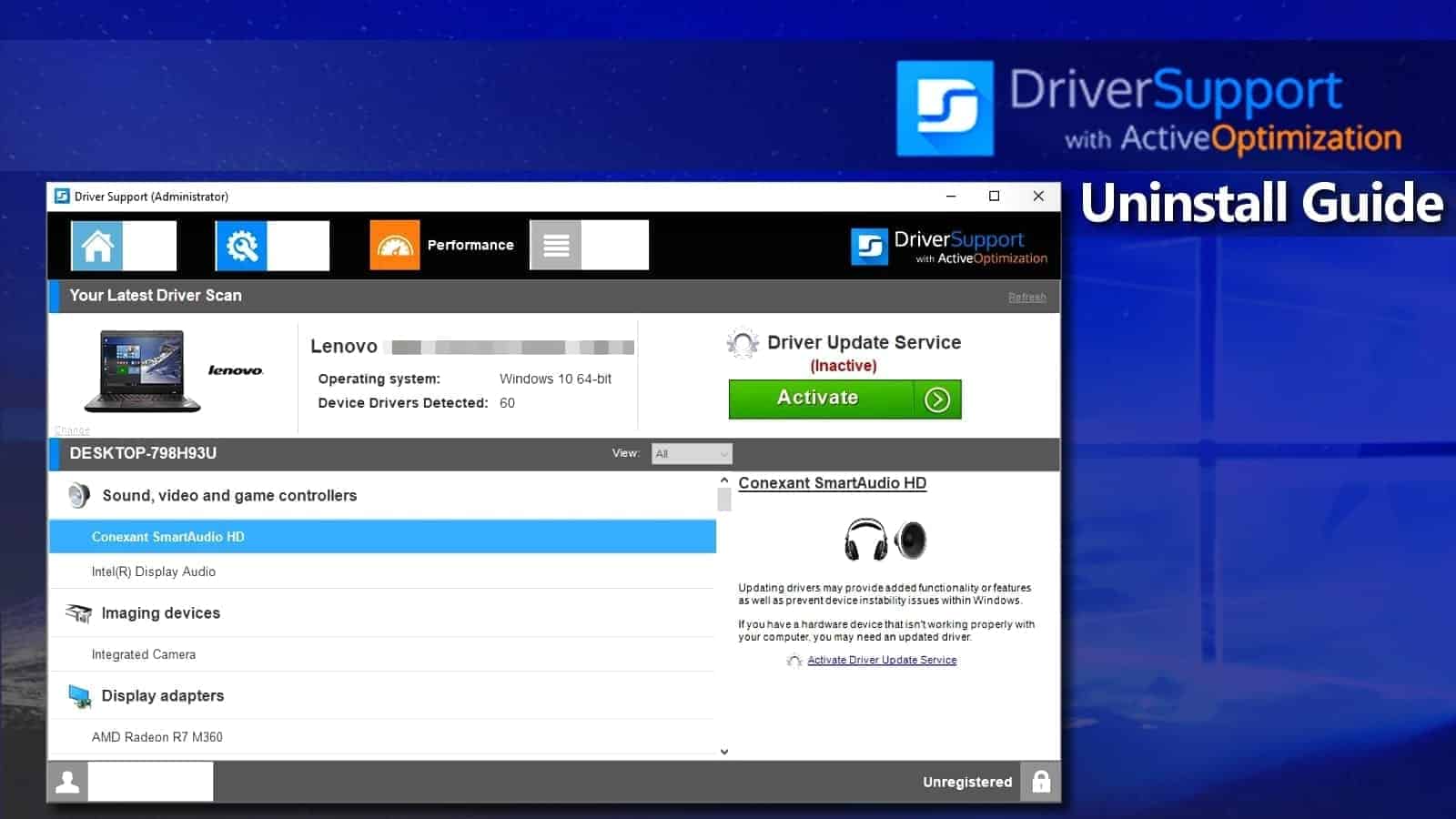 Users find Driver Support hard to remove
Driver Support is a PC program that promises to update Windows drivers for 9.99$ per month. However, according to user feedback, its reputation isn't spotless. It claims to be a program that helps to find legitimate driver updates from reputable websites and also diagnose computer issues, resolve them and optimize the system. This review intends to find out if these claims can be trusted.
At first sight, we, as computer experts, tend to look at this kind of program suspiciously. You can always update drivers manually and let Windows find the correct update for you. In case you want to simplify the process, Driver Support with ActiveOptimization might help you out.
The only problem with the program seems to be that it displays alerts about issues that, to be honest, aren't even there. In geek's terminology, such warnings are known as fake-positives, which inform about non-existent problems just to scare the computer user and convince him to buy the full version of the software.
The majority of security experts aren't keen on recommending Driver Support for computer optimization and error fixing. In fact, many of them list the software as a Potentially Unwanted Program (also known as PUP) and suggest staying away from it.
One of the main points, why it gets listed as PUP, is that it often travels in software bundles alongside various freeware. Freeware is basically free software you can download online; in its installation wizard, you might miss the benefits of "Custom" installation option and therefore end up installing suggested extra third-party software.
Closer look at the software – the reliability is to be questioned
The developer of the software suggests that its primary focus was on PC performance since 1996. The official website of the software says that there are over 4 million users of the software. Now, the following statements are a bit confusing to us. They state that "DriverSupport with Active Optimization can assist your search for drivers at the respective manufacturers' website for free." However, following sentences claim that software's "full functionality" requires a subscription that costs 9.99$ per month.
Now, we decided to download Driver Support with Active Optimization and give it a try. First of all, the security software installed on our computer attempted to stop us from visiting the official website of the program, stating that it is categorized as potentially unwanted one. However, we proceed to the site and click the link to downloaded a file called DriverSupport.exe.
The installation process is quite easy; however, as soon as the program starts we find out that it provides no information about your computer drivers or system errors before you pay for the service.
The question is, why should a user pay? Is it worth it, maybe there are no issues with the computer at all? To put it shortly, the most icons available will ask you to enter the product key or will launch a pop-up leading to a typical ad-looking page suggesting to register using username and e-mail and then buy the subscription.
Online reviews are not promising
Let's take a look at software reviews and user feedback online. We searched the web for information about Driver Support and here's what we found. First of all, site review page MyWOT claims driversupport.com has a rating of 1.3 out of 5 and is believed to be unsafe. On another review site called Trustpilot, users are complaining about bad user interface and computer slowdowns since installing the product. Others have pointed out that it is very unclear when purchasing the license whether it is a one-time or monthly subscription. There are some excellent reviews, whatsoever.
All in all, many users are criticizing the program for not fixing any problems and not doing what's promised. Many are saying that the software did not fix audio problems after updating the drivers.  To be fair, we believe that users should not spend their money on software that disappoints them, especially when drivers can be updated manually via the Device Manager panel.
We must point out that the program isn't illegal or malicious, therefore it should NOT be called Driver Support virus. The latest analysis on VirusTotal identifies it as a safe program, although some security software vendors still mark it as potentially unwanted program.
Uninstall Driver Support
We decided to explain how to remove Driver Support as we didn't find it useful or needed. It is time to find out whether this will be an easy process or not. We have to admit that it is quite easy to uninstall the program from the computer. Some sites may recommend you to install extra security programs to do it. However, we can assure that it is quite simple to get rid of it manually.
Remove via Apps & Features
First of all, open Windows search and type Apps & Features. Click on the matching result.
Now, in the search box, type Driver Support. Right-click on the matching result and click Uninstall. Click Uninstall again to confirm. Click Yes and then again Uninstall button.

It is quite easy to uninstall Driver Support via Apps & Features in Windows 10

Wait until the program uninstalls itself from the computer. Now, go to C: disk > Program Files (x86). Here, find Driver Support folder. Right-click it and choose Delete.
On the Desktop, find Recycle bin, right-click it and choose Empty Recycle Bin.
However, some users complain that Driver Support does not show up in Apps & Features folder, but keeps bothering them on daily basis. There are two methods to solve the problem:
You can rollback your computer to date before you installed the unwanted program;
You can use professional security software to identify and eliminate program's remains.
Remove using System Restore
We will shortly explain how you can remove Driver Support by restoring your computer using a restore point created in the past.
Press Windows key + R and type sysdm.cpl. Press Enter.
Open System Protection tab. Here, click on System Restore…
Click Next and select restore point. Click Next and follow further instructions on your screen.

Open System Properties to access Restore Points.

Your PC now should be in state before the installation of the unwanted program. Be careful not to install undesired software again!
If you are still facing problems after uninstalling DriverSupport, we suggest checking your computer for adware/spyware. In some cases, people install potentially unwanted programs (PUPs) after installing so-called software bundles. These often appear on untrustworthy download sites. Our recommendation is to always opt for Custom software installation rather than Standard or Recommended. This gives you a chance to deselect unwanted additions such as toolbars or system optimization programs.
In case you cannot manually identify the problem cause on your computer, we suggest picking a trustworthy anti-malware tool. You can see security software reviews prepared by Geek's Advice team on the Reviews page.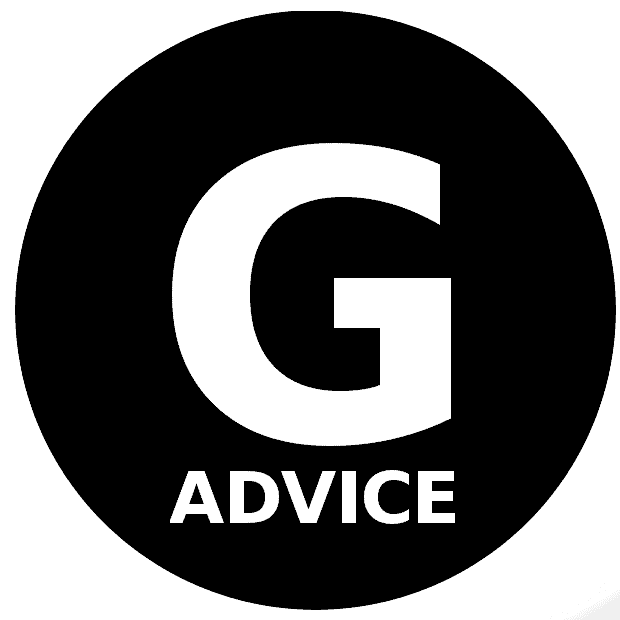 Main Geek is the head of Geek's Advice. Whenever someone needs a computer fix or a tip, he's there to help. He decided to launch a computer-help website with intention to teach people fix their devices manually and without hassle. In real life, Geek is a humble human being who loves travelling and extreme sports.