Overview of ESET NOD32 Antivirus products
ESET NOD32 Antivirus is a basic antivirus product that comes with a few advantageous features including UEFI scanner, exploit blocker and a powerful anti-ransomware shield. The cloud-powered scanning allows the security product to finish the system scan faster and save user's time.
What is also beneficial is that the software comes with antispyware features, so you won't have to look for a separate product to clean and block spyware-type threats. NOD32 antivirus also promises effective anti-phishing options, although tests show that different antivirus products surpass ESET in this field.
The smart antivirus keeps your computer at its peak performance because it doesn't overload it with necessary work. Besides, it understands what you're doing and enables unique modes to prevent low-importance pop-ups from appearing on your screen while you're doing something in full-screen mode (playing games or watching movies). Additionally, ESET NOD32 doesn't slow down your Internet speed because its updates are extremely small.
What's also important is that ESET NOD32 antivirus has extreme skills in identifying malicious and good files, and it hardly ever fails to tell the difference between a good and a bad file. This means that NOD32 has a low false-positive rate, making it an extremely reliable product.
Compatibility and installation guidelines
ESET NOD32 Antivirus is designed exceptionally for Windows computers and can run on systems listed here: Windows 10, 8.1, 8, 7, Vista, and also Microsoft Windows Home Server 2011. Internet connection should be connected at all times for the antivirus to work correctly at all times.
Installing NOD32 is straightforward. You have to either use a CD or download the installer from a trustworthy source (affiliate site or the official ESET website) and run it.
You will see an "Install ESET NOD32 Antivirus" screen. Here, choose a language from a drop-down menu and hit Continue.
Next, confirm that you accept statements provided in the End-user license agreement.
Finally, enter the license key (which you should have received in your email from noreply@orders.eset.com) and click Continue.
If you do not have the license key and would like to test the product, choose Free Trial option. You will be allowed to try the product for a specified amount of time.
Finally, click Continue to install the product on your PC.
Do not forget to select Enable ESET LiveGrid feedback system and Enable detection of potentially unwanted applications options before hitting the final Install button.
Click Done to finish.
Versions of ESET security products and what you get by purchasing them
ESET offers three main security programs that provide different levels of protection for your device/devices. Starting with NOD32 Antivirus which we briefly overviewed above, we will also discuss ESET Internet Security and ESET Smart Security Premium.
ESET NOD32 Antivirus
NOD32 Antivirus is a high-performance security product that usually collects high scores in independent antivirus lab tests. It is known to have a considerably low impact on the system as well. NOD32 offers UEFI (Unified Extensible Firmware Interface) scanning system, which allows malware detection on systems with UEFI interface. To put it simply, it allows detection of firmware-level malware (advanced threats that use sophisticated obfuscation methods and hide deeply in the system).
The next feature to mention is the Host Intrusion Prevention System, shortly known as HIPS. While it may not stop the threats at the network level, it successfully indicates and kills malicious payloads and exploit kits before they land on the computer system. However, the latest system and software updates are still required in order to keep your computer entirely secured.
Speaking of ESET's protection against phishing attacks, it didn't demonstrate results as outstanding as Norton did. The anti-phishing feature can be rated as fair, but definitely not the best available on the market nowadays.
One of the best ESET's features is that it employs script-based attacks protection, allowing you to stay safe from JavaScript-based attacks in web browsers and malicious scripts usually launched via Powershell. This feature will safely guard you against ransomware that often chooses these attack vectors to infiltrate target systems. NOD32 will guard your Firefox, Chrome, IE, and Edge browsers against these attacks. Do not forget to enable HIPS in order for protection to work.
Additional features include support for the most popular screen reader JAWS and full compatibility with Windows 10 operating system. What is more, you can drag and drop suspicious or mysterious files/folders directly to the antivirus software and let it check the safety of the file or folder instantly.
Finally, the user can customize the active features via the Setup panel in the antivirus program. Computer protection panel allows enabling or disabling real-time file system protection, HIPS, and gaming mode, while Internet protection section lets the user control web access protection, email client protection, and anti-phishing protection.
Speaking of the complexity of using NOD32, we have to say that it is customized to run proper system scans and keep your PC protected by default, however, some of its settings should be touched by experienced PC users and techies only. In some cases, regular computer users might find the variety of settings confusing.
Finally, let's discuss the price of the said antivirus product. For a one-year, one-device license you pay $39.99. If you're willing to stick with the same product for longer, you can get a discount of $20 for 2-year protection.
ESET Internet Security
The antivirus company claims that ESET Internet Security is the most popular product they offer. It costs $49.99 (regular price $59.99) per year, and for that price, you get access to technologies using artificial intelligence to ward off malware and spyware off your computer. While it uses NOD32 antivirus as a base, it includes extra features. These will allow you to bank and shop online securely and protect your smart home devices.
On top of PC's & Internet protection, Internet Security includes:
Network protection (allows you to manage Firewall, enable/disable Network attack protection and botnet protection);
Additional security tools – banking & payment protection (using a secured browser).
Email client protection allows controlling email communication going through POP3(S) and IMAP(S) protocols.
Furthermore, it includes parental controls. However, there are some drawbacks in the parental controls. ESET only blocks access to certain websites while other security suites come with features such as detecting inappropriate language, blocking 18-rated games, social media tracking and even more.
Connected home monitor allows seeing all devices for security issues such as open ports, weak passwords or unprotected services.
ESET Anti-Theft. It is a feature that comes with this security suite and ESET Smart Security Premium. It allows adding all the devices you want to protect and in case of theft, mark them as missing. You can also track the device's location and send a message to the finder using the myESET web app.
ESET Antispam. Filters unsolicited and malicious email messages.
Results from the labs
AV-Test, The Independent IT-Security Institute has shared their insights on this security software. The tested version was ESET Internet Security 10.1. The lab divides test results into three parts – Protection, Performance, and Usability. The product scored highest possible score in Usability (6 points), providing NO false warning or blockages when visiting websites. In addition, NO false detections of legitimate software as malware as well as zero false warnings or blockages tied with actions carried out during installation and usage of legitimate programs.
Unfortunately, speaking of Performance, ESET Internet Security scored only 4.0 out of 6.0 points. It significantly slowed down standard software applications and made the installation of frequently used software slower. Overall, the negative performance impact of ESET clearly shows on both standard and high-end PCs.
Speaking of protection levels, the security suite collected 5.5 out of 6.0, which is not bad at all. The software managed to block 99.1% out of 202 0-day malware attacks used in test and 99.7% of the latest and most prevalent malware spotted in the last month.
ESET Smart Security Premium
ESET Smart Security Premium stands for an all-in-one security suite which is the most expensive one offered by the security vendor. The price starts at $59.99 per year (regular price $79.99), and it adds these extras on top of the previously described Internet Security and NOD32 Antivirus' features.
Smart password manager. Helps you store, protect and automatically fill out web forms using your passwords and personal data.
Support for network signatures. It is an enhancement of the Botnet Protection feature that comes with previously described Internet Security product by ESE 2018.
Personal data protection (encrypts your folders and USB drives). Helps to prevent misuse of sensitive and personally identifiable data.
However, experts agree that these features might not be enough to pay so much for a higher-level security suite. Besides, you have to pay an extra $10 for each additional license. You can see how the price grows up rapidly. Other security suites, such as Bitdefender or Webroot offer 5 licenses for $89.99 or $79.99 respectively, which is clearly cheaper.
Pros and cons of ESET Antivirus
The pros
The antivirus collects points ranging from good to excellent in independent lab tests. The UEFI scanner helps to identify firmware-level malware on the compromised system. HIPS feature secures you from exploit-based attacks.
Internet Security, which is a bit more pricey product adds anti-theft, webcam control and home network scanning options. Meanwhile, Smart Security Premium gives even more with the smart password manager and enhanced botnet protection technology.
The Cons
Anti-phishing feature in ESET's products is definitely not the most polished one. The user interface seems to be user-friendly at first sight; however, the number of customizable options can seriously confuse inexperienced antivirus users.
The firewall feature is quite outdated; besides, parental controls can and must be improved in ESET's software. At the moment, it doesn't provide all possible features and allows blocking of specific websites only.
Geek's Advice team thinks that it is quite a pricey product. Considering what it offers for such price, there are better options to choose from on the market today.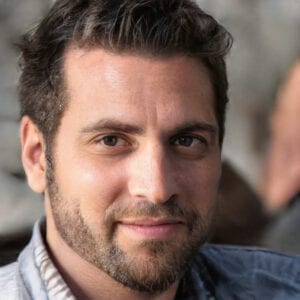 Norbert Webb is the head of Geek's Advice team. He is the chief editor of the website who controls the quality of content published. The man also loves reading cybersecurity news, testing new software and sharing his insights on them. Norbert says that following his passion for information technology was one of the best decisions he has ever made. "I don't feel like working while I'm doing something I love." However, the geek has other interests, such as snowboarding and traveling.