All the best features in BitDefender 2019
BitDefender Antivirus Plus 2019 is ranked as an excellent security product among the top cybersecurity products available nowadays. It clearly outranks the majority of anti-malware and antivirus programs by providing a rich set of features including multi-layer ransomware protection & remediation, malicious URL blocking, cloud-based scanning system, password manager and even more. Not surprisingly, it has the most significant security delivery infrastructure, counting more than 500 million machines across the globe.
At the moment, the developer of Bitdefender software offers a wide range of security products, including:
Antivirus Plus 2019,
Internet Security 2019,
Security for XP and Vista,
Total Security 2019,
Family Pack 2019,
Antivirus for Mac,
Mobile Security,
BitDefender BOX 2.
However, one of the most popular home products is BitDefender Antivirus Plus 2019. It is the latest release from the security company, and it offers unbeatable cyber-threats detection on Windows and provides ultimate protection against them. Besides, the software is optimized to work smoothly and quickly; therefore the user doesn't have to deal with extreme computer slowdowns while the system check is in progress.
What's probably the most important nowadays is protection against ransomware, and Bitdefender got you covered regarding this matter. It provides multi-layer ransomware protection to secure your files from unauthorized encryption. Finally, after obtaining the license for this product, you will get a right to access comprehensive support at any time – professional technicians will be there for you 24/7.
Many review sites you might find after entering "BitDefender review" in your preferred search engine will suggest that BitDefender Antivirus Plus is the best antivirus software available today. We agree entirely with that and can only add that the defined product provides extra useful features that prove this product is the best choice when choosing antivirus software for your Windows computer.
Speaking of Bitdefender's drawbacks, there are few we can point out. The software doesn't provide parental controls. Also, users looking for support claim that reaching phone-support stage can be a lengthy process and this needs to be improved.
Bitdefender provides an outstanding security combo that covers protection, performance, and privacy. See the complete list of features below.
Protection features by BitDefender
Secure data. Bitdefender Antivirus Plus gives you ultimate protection against ransomware, Trojans, worms, 0-days, rootkits and all other kinds of malware. Besides protection against computer viruses, the security software offers a shield against spyware infections. It means that this antivirus stops the threats before they try to damage your files or your computer system, offering real-time protection at all times.
Multi-layer ransomware Protection & Remediation. Ransom-demanding viruses are on the rise, so it is imperative to armor yourself with decent protection tools. Besides having a backup, it is wise to use an antivirus like Bitdefender which uses behavioral threat detection to stop data-encrypting threats from completely corrupting your files. The remediation feature protects your files against encryption.
Improved Threat Defense. As mentioned above, the security software employs behavioral detection to stop malware in real-time attacks.
Anti-fraud. Bitdefender offers excellent filters to identify and stop you from entering scam sites including online gambling, adult-only, and fake become-rich-fast sites. The security software analyzes the content of web pages instead of relying on a blacklist, making sure you won't enter any newly-launched scam sites.
Anti-phishing. This antivirus will keep you away from phishing sites that try to pose as trustworthy or official ones and steal your private data sneakily.
Rescue mode. Some malicious viruses available today are very hard to remove. For this reason, sometimes fixing your computer system requires using an ISO image, a rescue disk or employing other advanced-level tricks. With Bitdefender, you can quickly restart your PC and run it into an alternate operating system to perform a malware check securely.
Browse safely. Hence, you can feel safe while surfing the Internet. This antivirus won't let you access malicious search results or infected links.
Adaptive Network Protection. The application keeps you safe as it prevents exploitation of vulnerabilities in your computer, guards against brute-force attacks and botnet attacks. Moreover, it doesn't allow you to send data in unencrypted format.
Guaranteed privacy features
Password Manager. Bitdefender provides an advantageous feature for home users which allows you to store your private data such as passwords and bank card information securely. It provides secure password suggestions when you're in doubt of what password to create, and can autofill online forms for you.
Bear in mind that password management is usually an extra offered by security suites only, not by standalone security programs. However, experts suggest that this product doesn't provide a two-factor authentication feature, which is extremely important nowadays, as well as automatic password changing. For better password security, consider opting for a separate password management software instead.
Vulnerability Scanner. Another great extra by Bitdefender allows you to check your computer system for outdated apps, missing updates and other vulnerabilities that could allow hackers to take control of your system or corrupt your files entirely. On top of that, it detects and reports system configuration problems (weak passwords as an example) that need to be fixed in order to take your PC's security to a whole new level.
Social Network Protection. Social networks make an excellent environment for quick malware distribution (see more: Facebook virus). Given that, Bitdefender keeps you away from malicious links and files automatically sent to you from compromised social media accounts or posted on their timelines (including platforms such as Facebook, Twitter, Pinterest, and others).
File Shredder. Deleting files (sending them to Recycle bin and emptying it) doesn't get rid of the file entirely. With a few tweaks, experts can recover it. The file is entirely gone only after its data gets overwritten by new data. Bitdefender's feature helps you to make files gone for good when you actually want them gone. This tool leaves no traces that file ever was on your computer.
Bitdefender Safepay. The security software developer added a special extra – a protected browser – to secure you while connecting to banking or another sensitive web page. Of course, the feature can be used to connect to any other site as well. Safepay protects your transactions and allows filling credit card details in billing fields automatically.
Outstanding performance
Bitdefender Photon™. This feature allows the antivirus software to adapt to the user's computer nicely and easily, resulting in fewer computer slowdowns, lags, and more eliminated malware and security vulnerabilities.
Bitdefender Autopilot™. Turned on by default, Autopilot feature allows you to save time – it automatically decides what security decisions to make without overloading your system. In other words, there will be fewer pop-ups, settings windows and other burdensome configurations to face in order to optimize your computer security.
Work, Game, Movie modes. Want to watch a movie, play your favorite game or work without experiencing any unexpected slowdowns or pop-ups? Do not worry – Bitdefender Antivirus 2018 knows when to stay silent and let you enjoy your activities. In addition, the software will pause unnecessary processes to speed up the system for you.
Improved battery life. Bitdefender is capable of performing several tweaks to save your laptop's battery life. These include cooling your system, delaying unimportant updates or halting Bluetooth.
Cloud-based scanning system. Bitdefender Antivirus Plus 2018 uses cloud-based scanning system, which means that its activity has zero impact on your computer's resources. Therefore, your computer won't slow down during the system scan.
Installation of Bitdefender Antivirus Plus 2019
The software and features described above are accessible for users willing to pay for the license of the product. At the moment of writing, the price of Bitdefender Antivirus Plus 2018 for one year is $39.99 (including VAT). Keep in mind that after purchasing the license, you sign up for auto-renewal. It means that after a year you will be charged again and the subscription will be extended for an extra year. One license lets you secure up to three devices. However, the software vendor tends to provide discounts from time to time, so keep an eye for better deals.
System requirements
Bitdefender Antivirus is compatible with Microsoft Windows 7(SP1), 8, 8.1 and 10 and requires Internet Explorer version 10 or higher.
Minimal system requirements: CPU: Dual Core 1.6 GHz processor; Memory (RAM): 1 GB; Available free hard disk space: 1.5 GB of free space.
Bitdefender will ask you to uninstall any other security products on your PC to avoid system stability problems. In order to set up the software on your PC, you will need to log into the system using Administrator's account and connect to the Internet (even if using a CD to install the software).
Download Bitdefender to start its installation. If using a disk, insert it and follow the instructions on your screen. Otherwise, run the installer you just downloaded and click INSTALL to begin.
Make sure you inspect Subscription Agreement to see Terms and Conditions. If you wish, enable Send anonymous reports option. This helps the developers of the software inspect errors and improve the product. Finally, follow the directions on your screen and wait until the product installs on your PC. You may be asked to restart your computer after this. Agree to do so. Click START USING Bitdefender to start testing antivirus features.
Finally, you will need to activate the product. To do this, create a Bitdefender account via Bitdefender Central or sign in. Then choose I have an activation code option. Enter the license code which you received via e-mail or found on a product registration card. If you're using a CD, see the code on it.
Don't have a license code and want to test the free version of Bitdefender? Choose I don't have a subscription, I want to try the product for free option. This will let you use premium version's features for 30 days. Click CONTINUE to be reach the Get Started window. Here, click FINISH again to start using the product. An in-detail guide on how to use Bitdefender can be found here.
Overall thoughts on Bitdefender Antivirus Plus
Again, Bitdefender Antivirus is one of the best security programs for home computer users. It provides an excellent set of features to stop viruses from corrupting your files and infringing your privacy. In addition, it keeps your computer running smoothly at the same time. Enabling automatic updates for Bitdefender will allow you to forget data-encrypting and information-stealing threats and making your life much more comfortable. Considering how many different extras it provides, it strongly conquers with traditional security suites.
According to Geek's Advice team's opinion, in comparison with other antivirus programs, Bitdefender Antivirus is a hands-down the best product. It does what it promises and delivers maximum security, which is everything that we want nowadays.
However, the software could be even more excellent with the parental management system and a little better customer support service. Negative reviews on online forums accordingly show that the support service needs an instant improvement.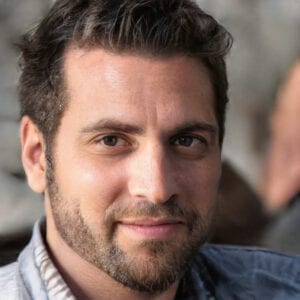 Norbert Webb is the head of Geek's Advice team. He is the chief editor of the website who controls the quality of content published. The man also loves reading cybersecurity news, testing new software and sharing his insights on them. Norbert says that following his passion for information technology was one of the best decisions he has ever made. "I don't feel like working while I'm doing something I love." However, the geek has other interests, such as snowboarding and traveling.